At the South end of the Gardens adjacent to the Coffeehouse is a well equipped children's play area. This is maintained by Braintree District Council to current safety standards, with soft surfacing under the equipment.
Children love the play area, they can climb, run, swing, jump, slide and bounce to their hearts content!
The Play area is open at the same times as the gardens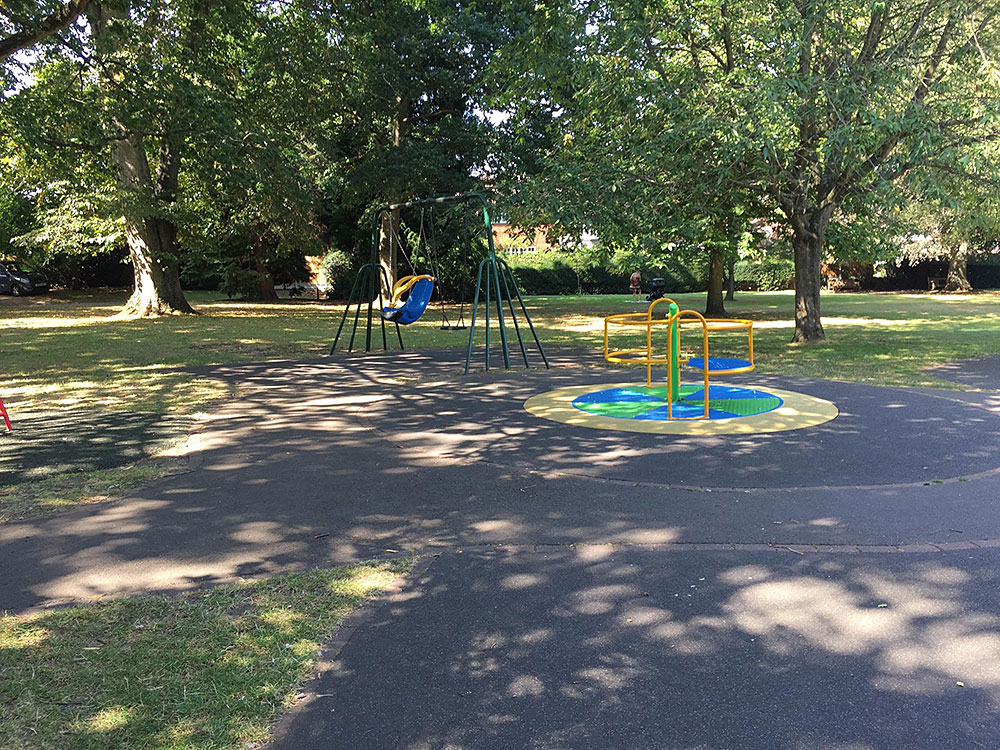 The body heals with play, the mind heals with laughter and the spirit heals with joy.
Enjoy an exciting game of tennis on one of our hard courts. They are set within our relaxing gardens and are  available to hire 7 days a week and cost just £6.00 per hour. If you would like to book a game please visit our Tennis Booking Page
Braintree and Bocking Public Gardens are conveniently situated in the North of the town. There are plenty of car parks nearby and are just a few minutes walk away.
The Hide has been financed from a Generous Grant by Essex Community Foundation. A water scrape has been constructed, and berry bearing shrubs planted. An old tree stump acts as a support for bird feeders. This has been generously paid…
..that you need to take care
Paths may be slippery at certain times of the year. When wet or covered with leaves or in frosty weather or when snow covered please take extra care.