Just a few of the events held at The Gardens
DATES FOR BAND IN THE PARK

Sunday 29th May
Sunday 26th June
Sunday 31st July
Sunday 28th August
All concerts will commence at 3:00pm

OPEN AIR CINEMA
Possibly two screenings during the year (early May and early September)
LITTLE LEGS FESTIVAL
Three day event in early June
MUSIC FESTIVAL
Two day event (Queen's Jubilee Bank Holiday weekend)
FAMILY FUN DAYS
Each Tuesday, Wednesday and Thursday throughout the school summer holidays
CLASSIC CAR SHOW
First Sunday in September
Braintree & Bocking Public Gardens Trust 2021 Grand Christmas Prize Draw Winners Harry C - 2742 - £200 Frank - 2686 - £100 Robert - 2971 - £100 Margaret - 3945 - £100 Sybil - 131 - £100 Alan - 4038 - £100 Richard - 1065 - £50 Karen - 4744 - £50 Charlotte - 6251 -...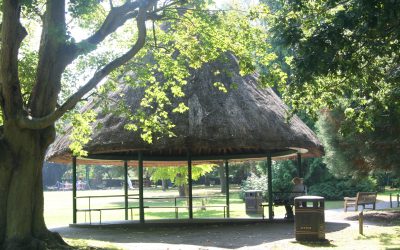 The dates for the events below are yet to be finalised however we will update when they become available.DATES FOR BAND IN THE PARK Sunday 29th May Sunday 26th June Sunday 31st July Sunday 28th August All concerts will commence at 3:00pm OPEN AIR CINEMAPossibly two...
We have a wonderful playground in the Gardens to relax whilst your child uses up some energy! the playground is has a safety surface so you can relax whilst supervising.
Whether it's a brass band or a classic car show, read our blogs to see the latest events that have been held at the Gardens, there's always something going on.
The gardens were donated by Sydney Courtauld in 1888. Sydney Courtauld was the nephew of Sam Courtauld, who founded what was to become the largest textile manufacturer in the world. Sydney started to work for the ..more
We have a Hide in the gardens where you can watch the wildlife – it is available for disabled too – there is a stumpery too which also encourages the flora and fauna.